Reason to recommend
No.4
Terminal illness 
Life cover designed to pay out
sooner rather than later.
What makes our approach better
Most life insurers won't pay out until the customer can prove they have less than 12 months to live. But making this prediction is hard, so many doctors are reluctant to do so.
This means many people can spend much of their remaining life worrying about when they'll get their payout rather than making the most of the time they have left.
That's why we don't need to see evidence that they have less than 12 months to live before we pay out. Our Life Protection not only pays out if a client is expected to survive for less than 12 months. Uniquely, we also guarantee to pay out if they're diagnosed with incurable stage 4 cancer, regardless of their life expectancy.
And we do the same if they're diagnosed with motor neurone disease, Creutzfeldt-Jakob disease or Parkinson-plus syndromes.
fact well worth knowing
APPROXIMATELY
20%
OF LIFE CLAIMS ARE FOR TERMINAL ILLNESS
Which means our terminal illness definition is reason enough to recommend our life cover.
Source: Aegon (23%) and Royal London (21.5%) published claims statistics for 2019. These were the only terminal illness claims statistics published in 2019.
Read Pete's story to fully understand the
value of our terminal illness definition.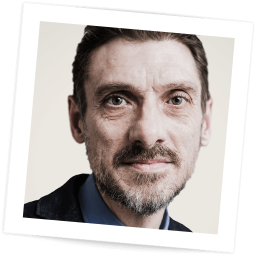 BOOK A ONE-TO-ONE PRODUCT BRIEFING
To find out more about what makes a Guardian policy a better policy, book a product briefing with one of our Account Managers.
Simply complete our online booking form and we'll call you back.