PETE  DOESN'T KNOW HOW MUCH
LONGER HE HAS TO LIVE OR WHEN HIS
LIFE COVER WILL PAY OUT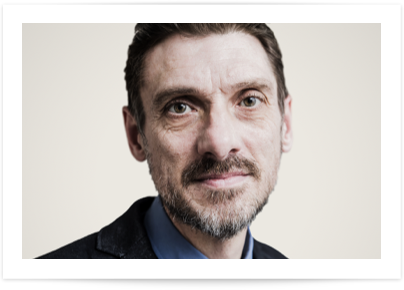 Pete has incurable stage 4 cancer and simply wants to be free of financial worries so he can spend his remaining time creating memories with his family. But…
Pete's life insurer won't pay out until he can prove he has less than 12 months to live, and his doctors are reluctant to make that prediction.
So instead of living, Pete's waiting, worried about the uncertain future he and his family are facing.
Pete is not alone
1 in 2
PEOPLE DEVELOP CANCER IN THEIR LIFETIME
Source: www.nhs.uk, August 2020.
APPROXIMATELY
20%
OF LIFE CLAIMS ARE FOR TERMINAL ILLNESS

Source: Aegon (23%) and Royal London (21.5%) published claims statistics for 2019. These were the only terminal illness claims statistics published in 2019.
THAT'S WHY, AT GUARDIAN, WE DO THINGS DIFFERENTLY
Unlike every other provider, we don't need to see evidence that the customer has less than 12 months to live before we pay out.
Instead, we pay out as soon as they're diagnosed with incurable stage 4 cancer, regardless of their life expectancy.
And we do the same if they're diagnosed with motor neurone disease, Creutzfeldt-Jakob disease or Parkinson-plus syndromes.
For us, life insurance isn't just about protecting the lives of the loved ones that are left behind. It's also about making sure terminally ill customers make the most of the time they have left.
Pete is a fictitious character, and his story has been created for illustrative purposes.
BOOK A ONE-TO-ONE PRODUCT BRIEFING
To find out more about what makes a Guardian policy a better policy, book a product briefing with one of our Account Managers.
Simply complete our online booking form and we'll call you back.